Revolver Stickerpack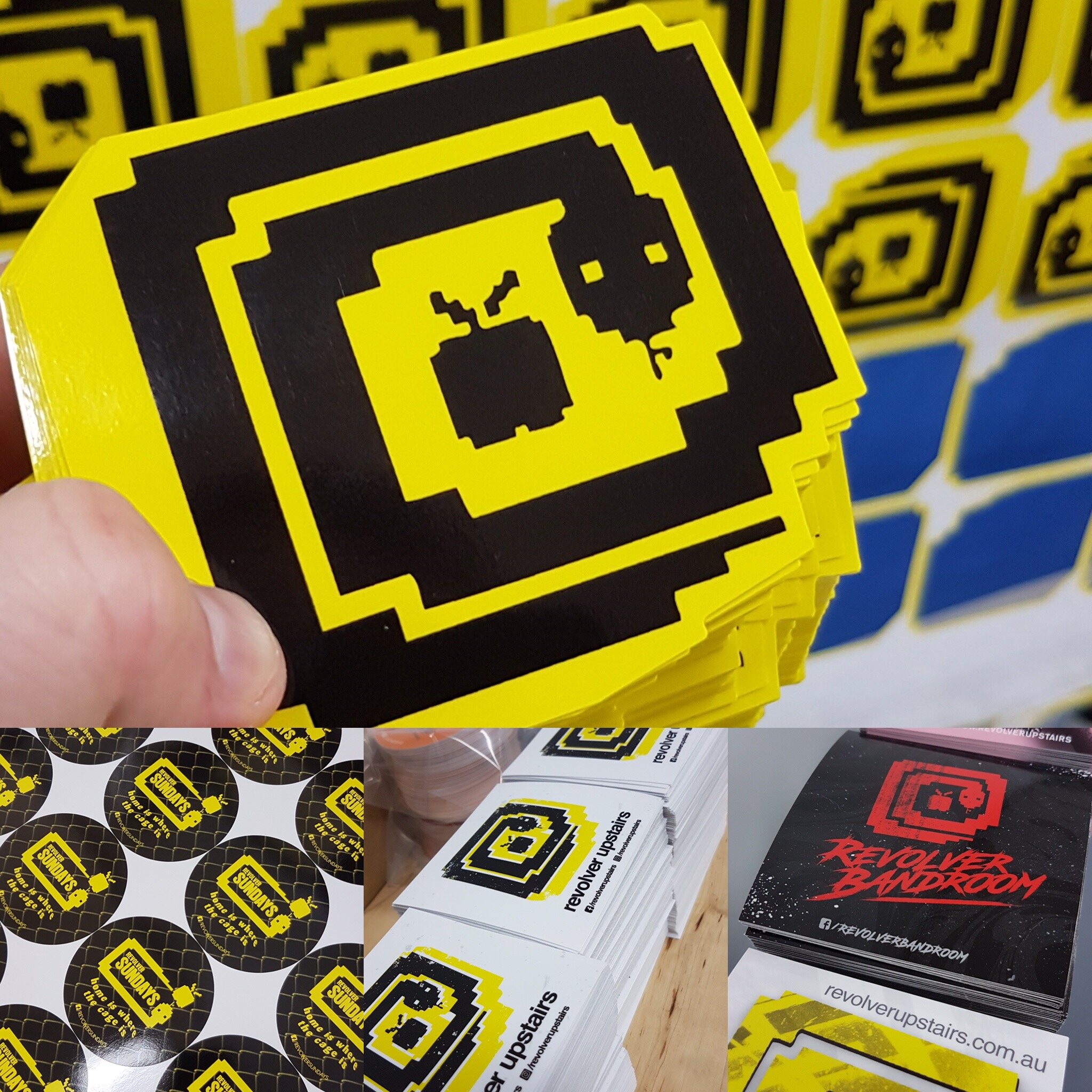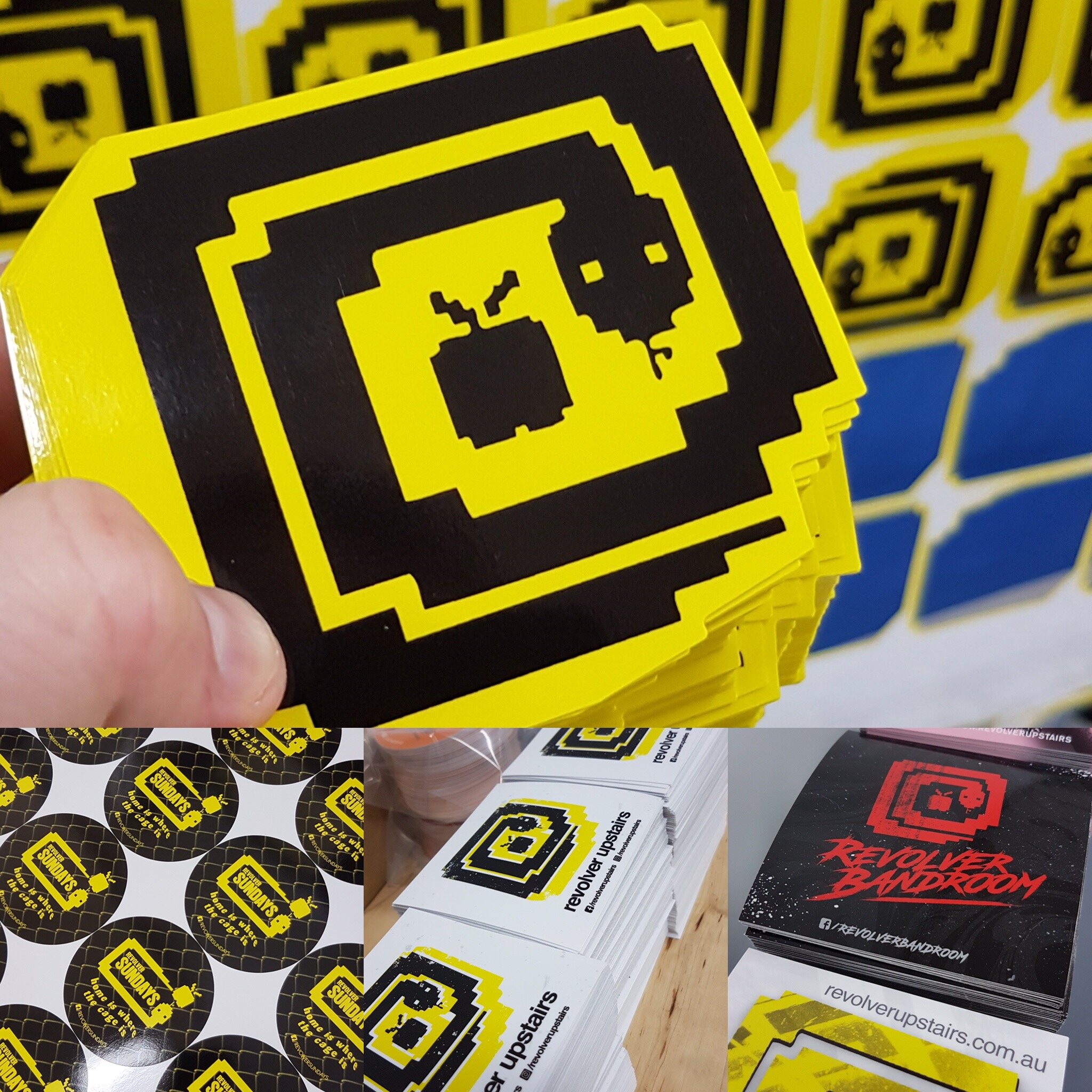 Revolver Stickerpack
Pack of 11 Revolver Upstairs stickers celebrating the different elements that make up our club, bandroom and off course Colonel Tan's. The sticlkers printed locally in Melbourne on a gloss vinyl stock. Stickers are approximately 9 cm wide, vary in height and shapes.
This pack contains the following stickers:
Die cut yellow and black Revolver snake logo sticker
Revs for Evs rectangle sticker
Revolver Upstairs venue sticker
Revolver Arts sticker
Revolver Bandroom sticker
Colonel Tan's sticker
I❤ 3181 Thursdays sticker
Revolver Fridays sticker
Rise & Shine sticker
The Late Show sticker
Revolver Sundays sticker
Please allow for 5 business days before postage.