Revolver Upstairs 2018 Limited Editon Screenprint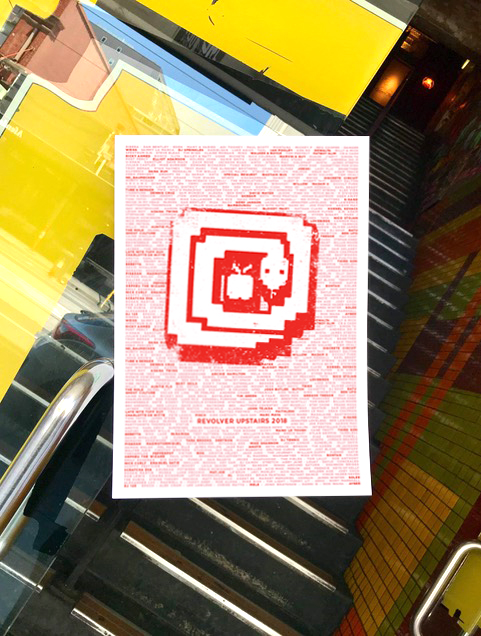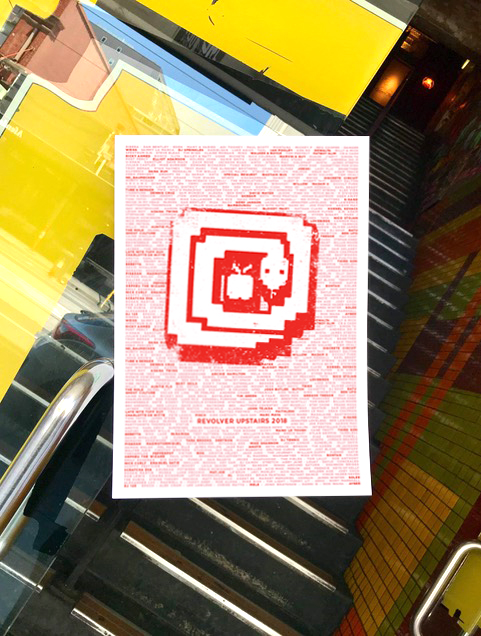 Revolver Upstairs 2018 Limited Editon Screenprint
2018! What a whirlwind year it has been! We ate, we drank, we turned 21!
This print contains the names of every* local and international to grace the stage or cage in 2018.
The print is a 2 colour screenprint on Knight smooth 225gsm A3 paper, printed by Dangerfork.
Payment through Squarespace supported payment options only.
If you would like to purchase and have this shipped internationally please contact us on store@revolverupstairs.com.au with your address and we can calculate shipping.
All orders will be sent via Standard Australian Post unless otherwise requested. Posters can not be picked up from the venue (sorry!).
We also have a handful of 2017 prints available for purchase for an additional $5, only when purchasing a 2018 print. Just select the '2018 & 2017' option below.
*Almost everyone. Couple of secret internationals hadn't been announced in time. Also we've almost certainly forgotten some people. If we forgot you then we're super sorry; let us know and we'll make sure to get you next year!